At Tracup, how to effectively improve the quality and efficiency of teamwork is a key objective for team members and platform developers. In this context, the developers have integrated many different features into Tracup, such as Loom.
In the current context of rapid development, more and more teams are starting to communicate with each other not only by text but also by video. In the traditional way, videos are usually sent by email and other similar methods, which cannot establish an effective and instant communication between participants. On Tracup, the developers integrated a file-sharing function. Meanwhile, the addition of Loom offers new ideas for video sharing and information exchange.
In contrast to traditional ways, Loom not only offers video recording and editing functions, but also provides a platform for video sharing. Users can invite other members to create an online team, or customise the type of video or platform sharing schedule to match their requirements. The simplicity of the design reduces time costs and provides a better solution for the exchange of information between team members based on videos.
How does Loom work on Tracup?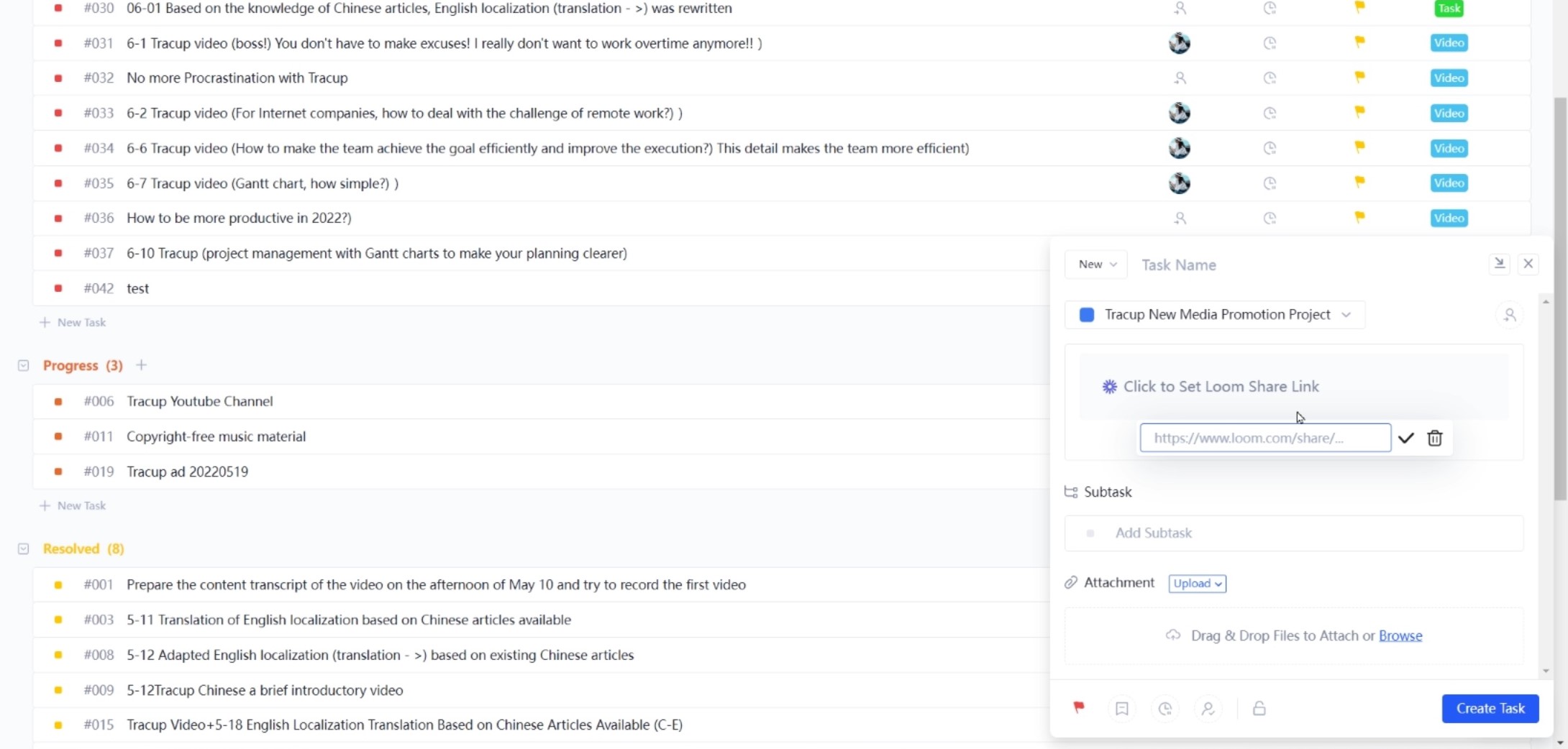 There is no doubt that productivity will be maximised when video communication is integrated with a teamwork platform. When users are creating new tasks on Tracup, Loom's video share link can be added via the slash command and be played directly in the window. Similarly, while adding Loom videos to the task page, team members can add notes and comments below, or upload local files to the library to support the programme development. Comparted to articles, videos are usually easier to understand. Thus, Loom's integration can be considered as an upgrade to Tracup's information sharing function to a certain extent.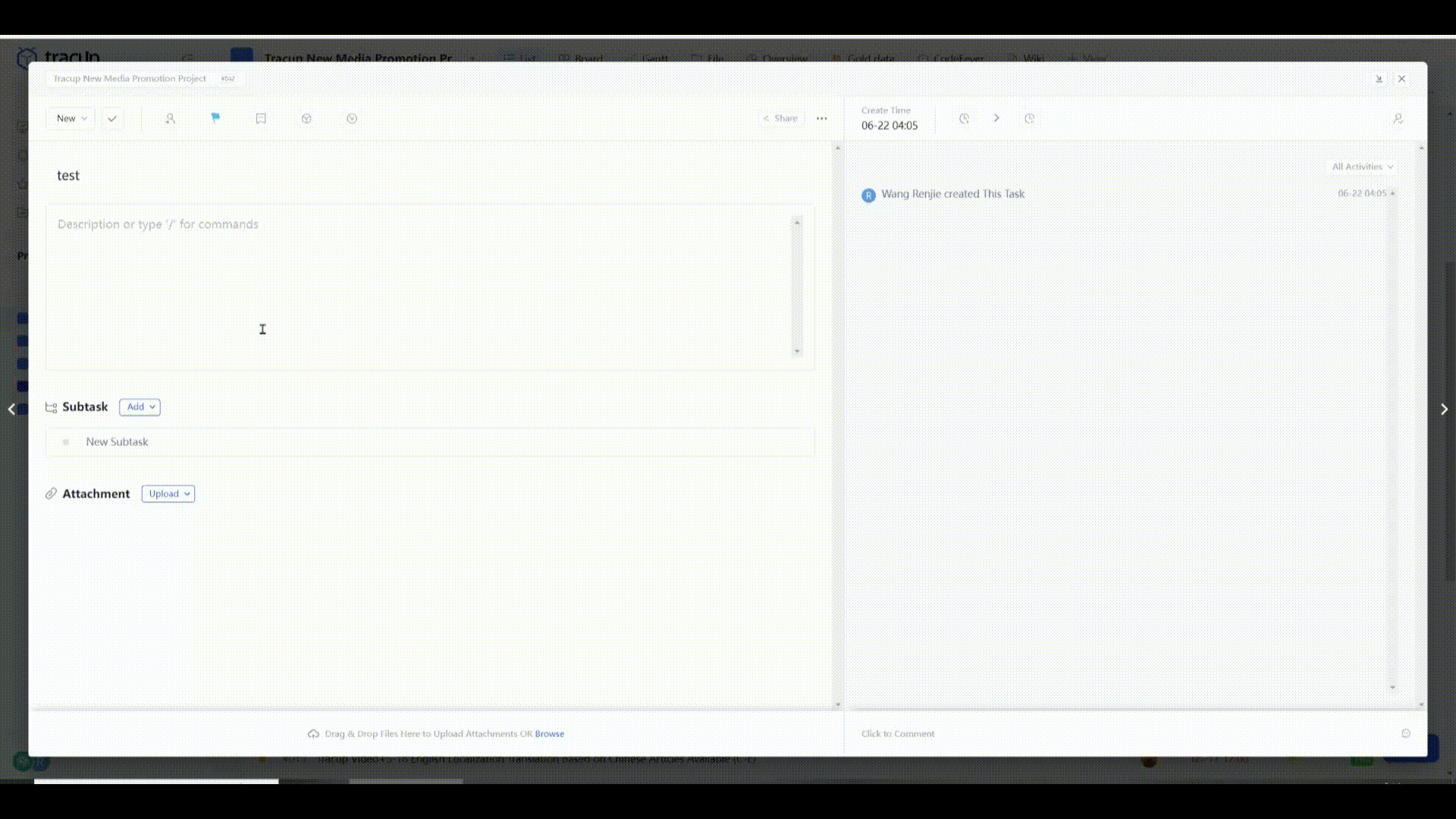 With Tracup, work could be easier and more efficient, better teamwork and information communication could result in positive outcomes. If you would like to know more, please visit our website: Tracup.