As a task helper for team work, Tracup is committed to providing the best project development solutions for teams' collaboration. The open platform and strong compatibility allow for a high degree of user customisation of pages and working modes. Particularly in the current post-epidemic period, the pursuit of project goals makes collaboration and information sharing between team members extremely critical for the whole development. Efficient collaboration can achieve goals and satisfy the demands of members with reduced costs. Conversely, inefficient work will directly cause a mission failure. Due to the current negative impacts of pandemic, managers are actively looking for a feasible new working pattern, which can Simultaneous enhance the performance of both remote and office work.
Within Tracup, many different functions are integrated. As one of the most popular cloud-based file sharing platforms, Google Drive can effectively reduce the cost of file transfer. In Tracup, Google Drive can be easily found from the slash command to help team members achieve higher efficiency.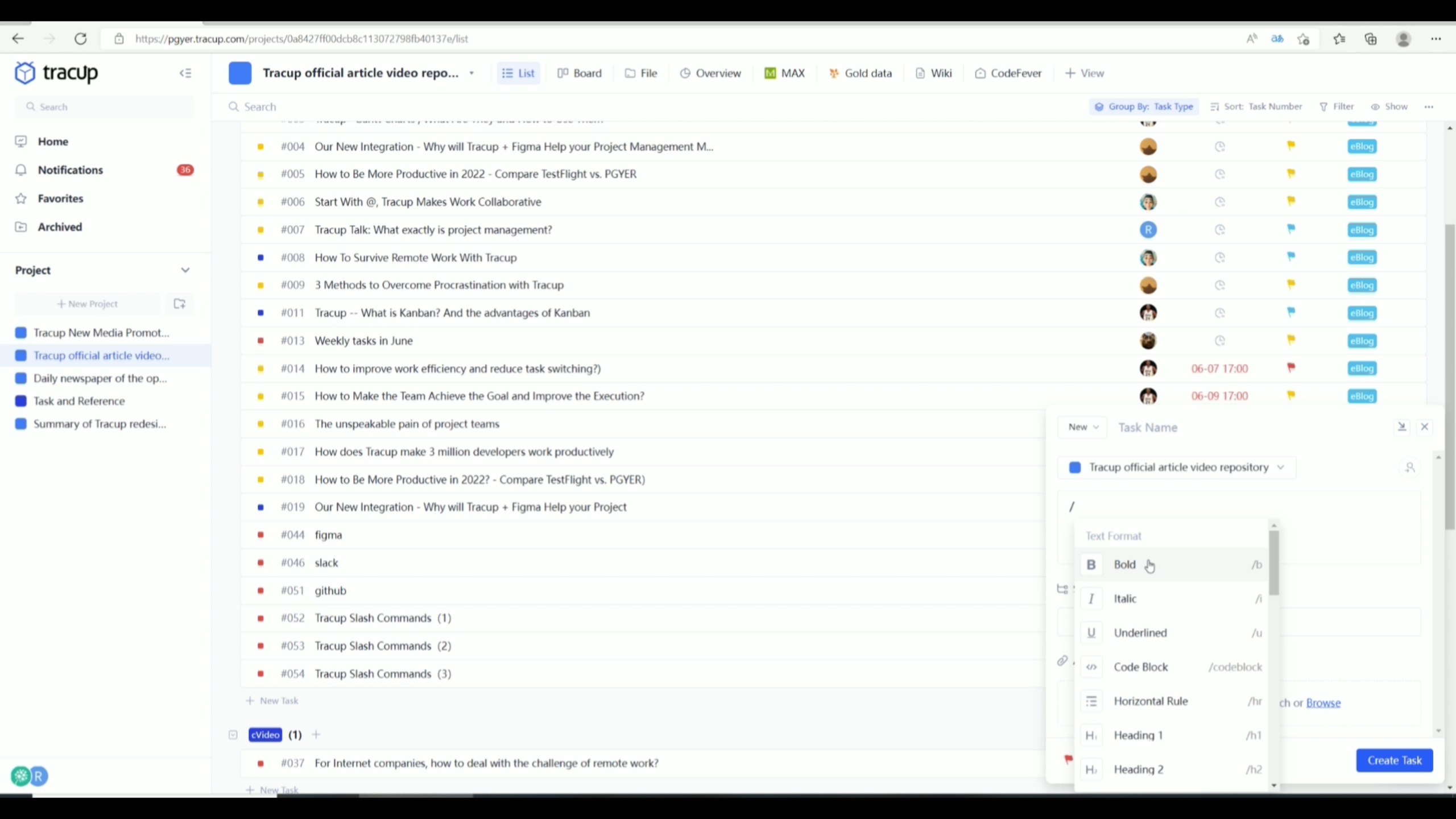 At the project page, new tasks could be created via blue right bottom button. At the middle part, by entering a "Slash", multiple choices are provided. Just click it, then you can paste in the share link. If the share link refers to a file, you can open and edit it within the window at Tracup. There's no need to open a new tab, download or upload it to edit and share with others. All your team members can view the file and check what content was updated. Similarly, if the share link refers to a video, it could be played within the Tracup, where you also can leave some comments to the task or upload some files to keep your group members up to date. Do everything at one place! Team members don't need to open many taps in different bowsers or file windows to achieve the purpose of simulant content editing anymore. Compared to other similar approaches, Tracup offers the best solution for developers!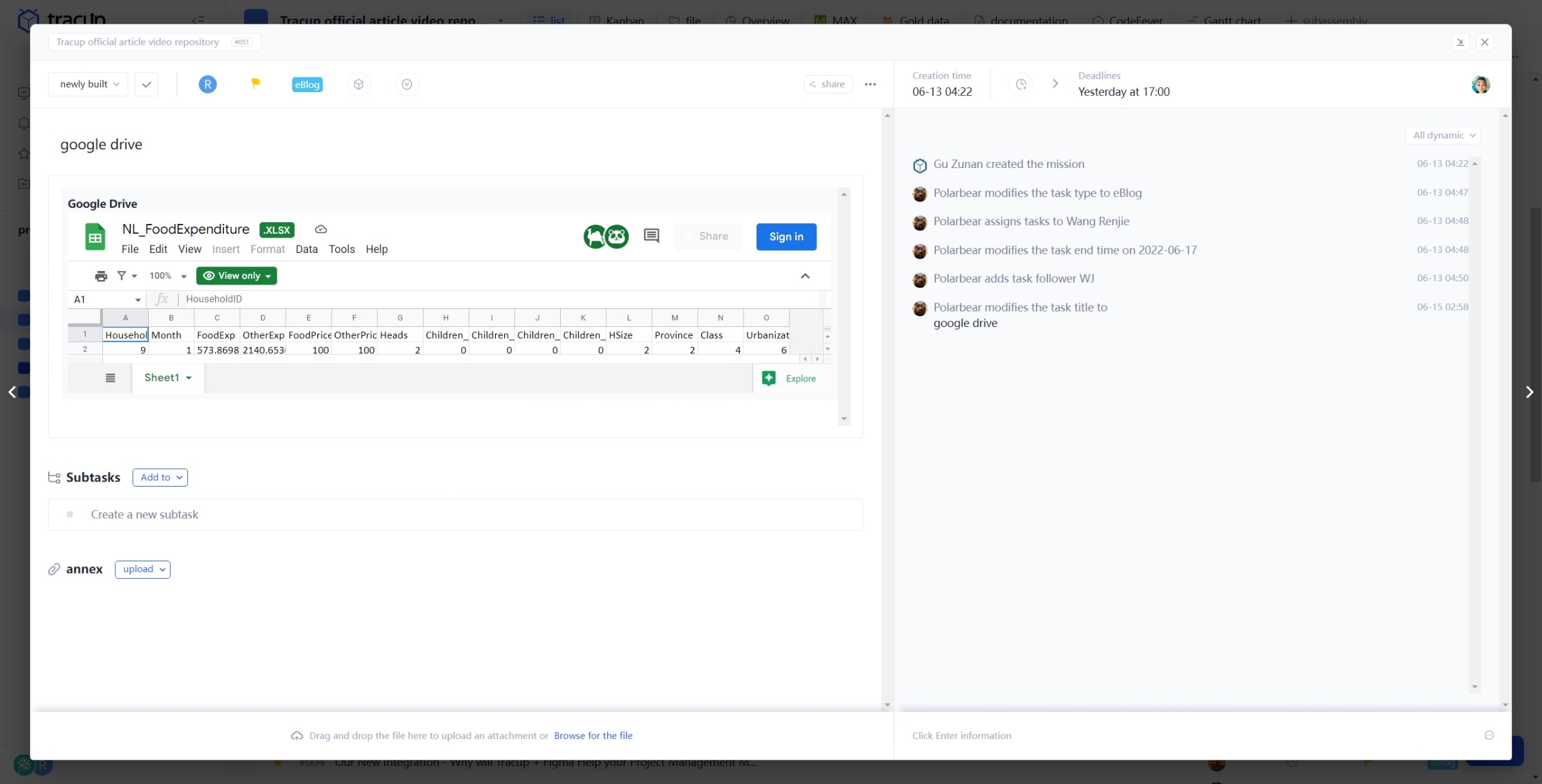 With Tracup, work could be easier and more efficient, better teamwork and information communication could result in positive outcomes. If you would like to know more, please visit our website: Tracup.