In these days, how to work efficient have become one of the main arguments for employees, especially for people who is working in a team. Sometimes, efficient work can provide unexpected results for project development. For emplyees, especially team mambers, Efficiency tools have become a significant driver of work performance. In this context, Issues of efficiency are starting to be considered by more and more people.
Hi, everyone. Today I am going to introduce you a very useful tool which is integrated in Tracup. Tracup is a team collaboration platform which could be used to reduce time costs and improve work efficiency. Team members don't need to sit in their offices or communicate with others for latest information all the time. The only thing they need to do is turn on their computer, log in Tracup to view all the information they need, that includes files, team members' roles, project requirement, tasks due date and many others.
However, it should be noted that as the beginning of all works, slash commands could be considered as one of the most flexible and essential part to a certain extent.
In Tracup, slash commands could be easily found at the bottom of the page. Once click it, you can see a small window that allow you to create new tasks. At the middle part, by enter in a "Slash", a list of choices will be provided. You can customise text format, like write texts with bold or italic, even underline it. Or sometimes, you probably want to make the content more clearly, you can click "Code Block", "Horizontal Rule" and "Ordered list".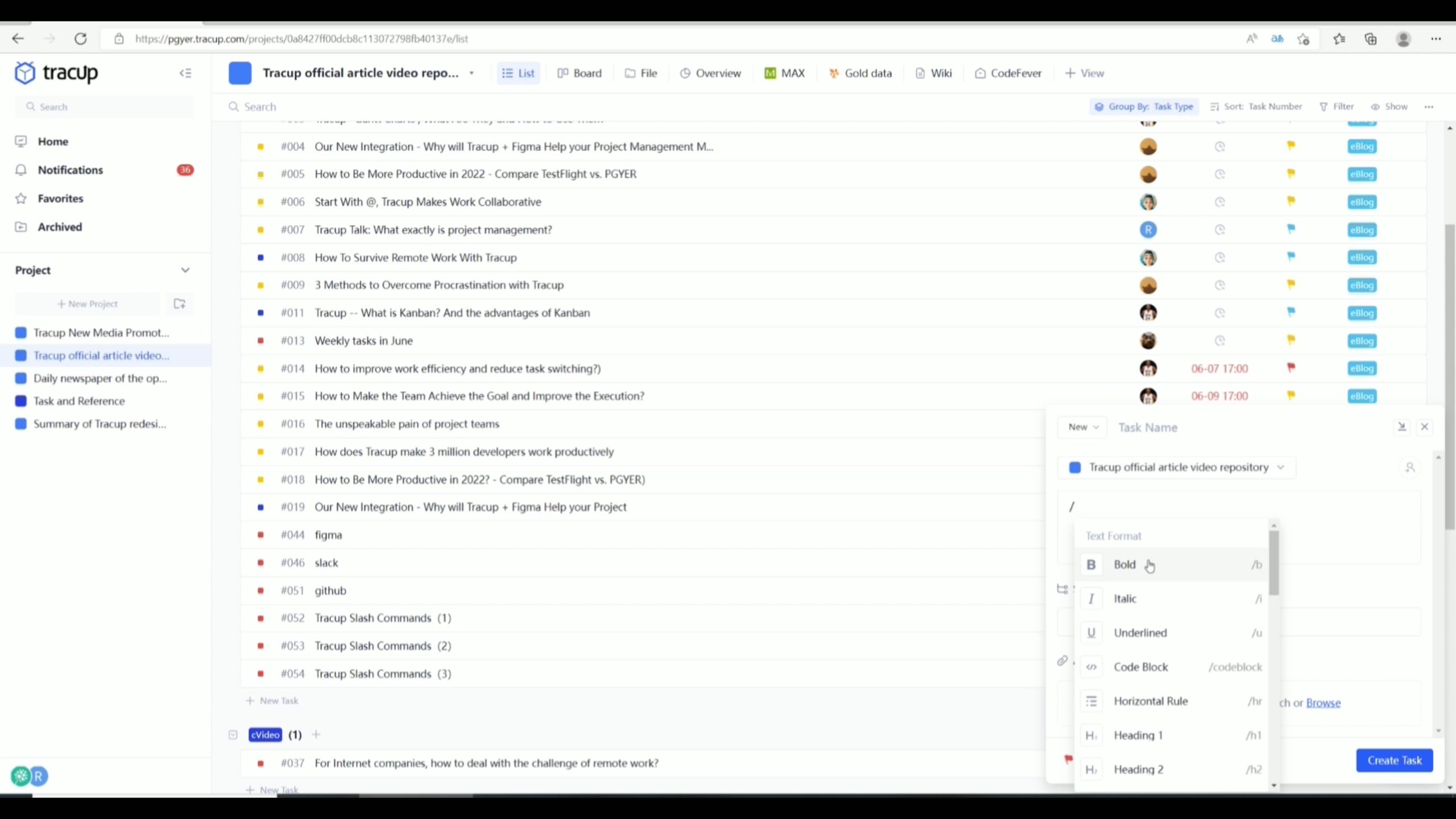 After the task is created, Slash commands could also be used to update task details and upload other information you need. For example, except functions be mentioned above, you can also add videos, pictures or web page from local or other media platforms. With an example of Google scholar. If I would like to add the page of "how to work efficiency". Just copy the link and paste it in the window, a brief note will be provided. Or integrate a video directly, for example, from YouTube. By pasting the link, you can view the video directly rather than open a new tab. Besides, external contents are also available. Just like web page or YouTube, you only need to add a link then everything will be convenient!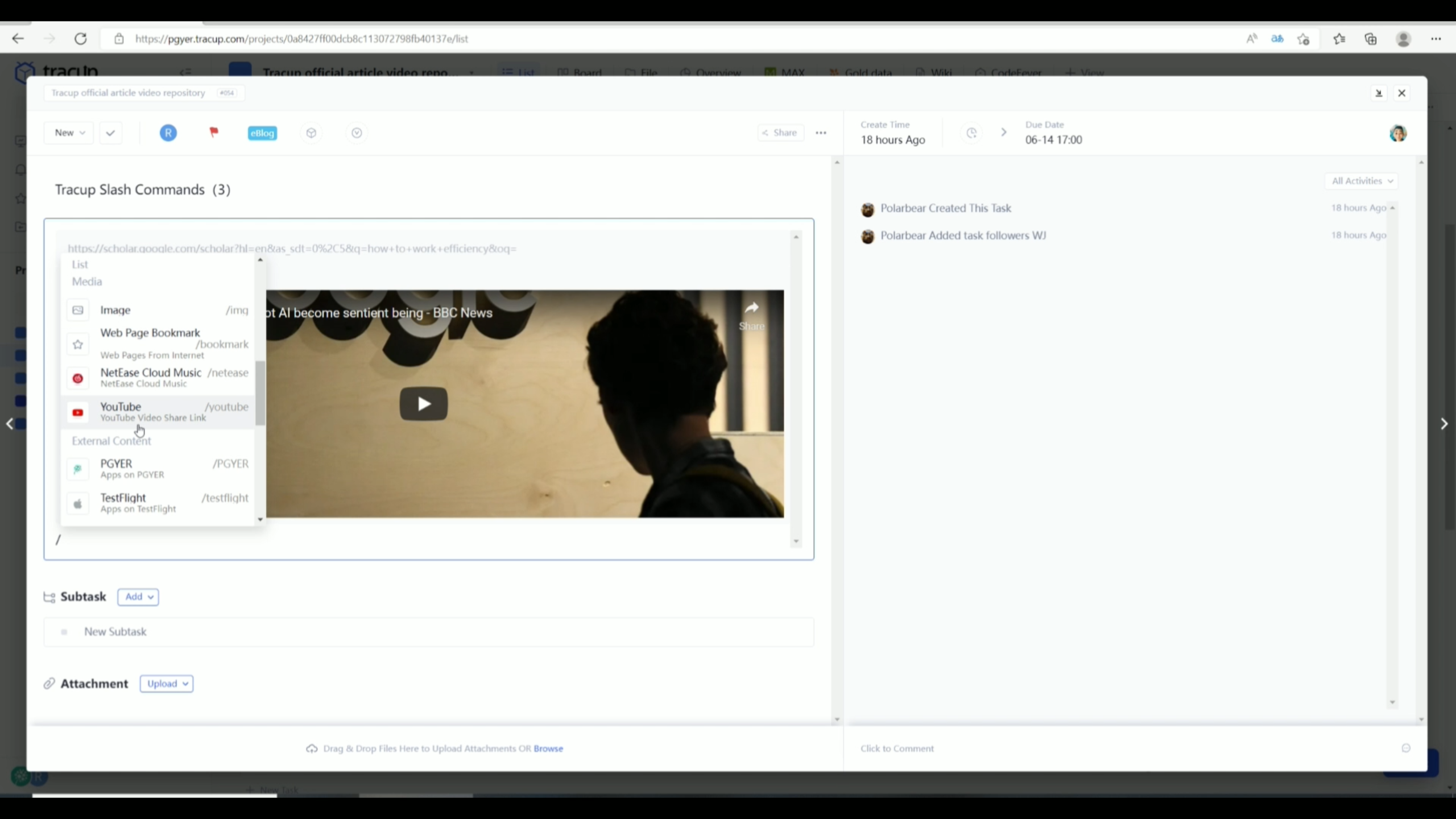 In the future, more functions will be added in Tracup, making team members work more efficiently is the objective for us.
For more information, please visit our website: Tracup